The Missing Elf
THIS IS NOT JUST
A CHRISTMAS CARD,
IS A PUZZLE GAME!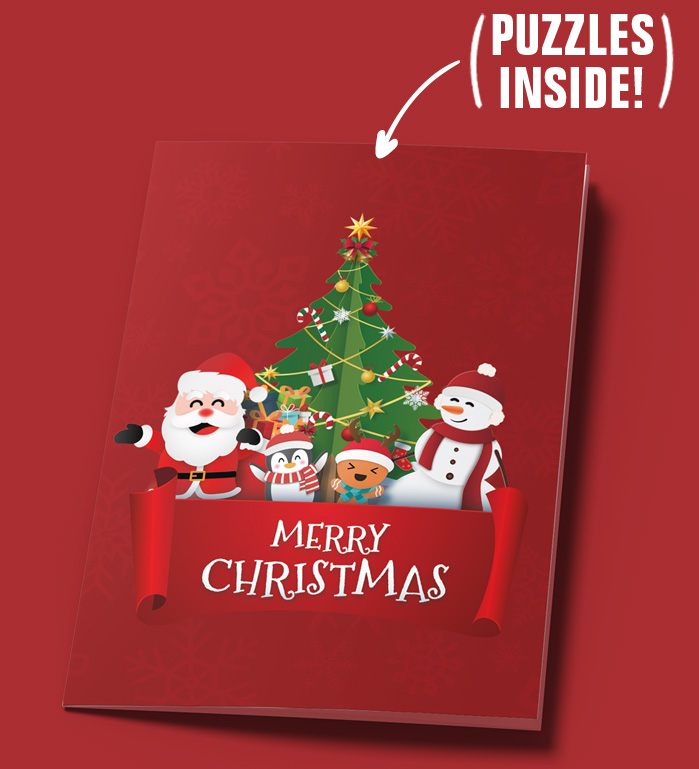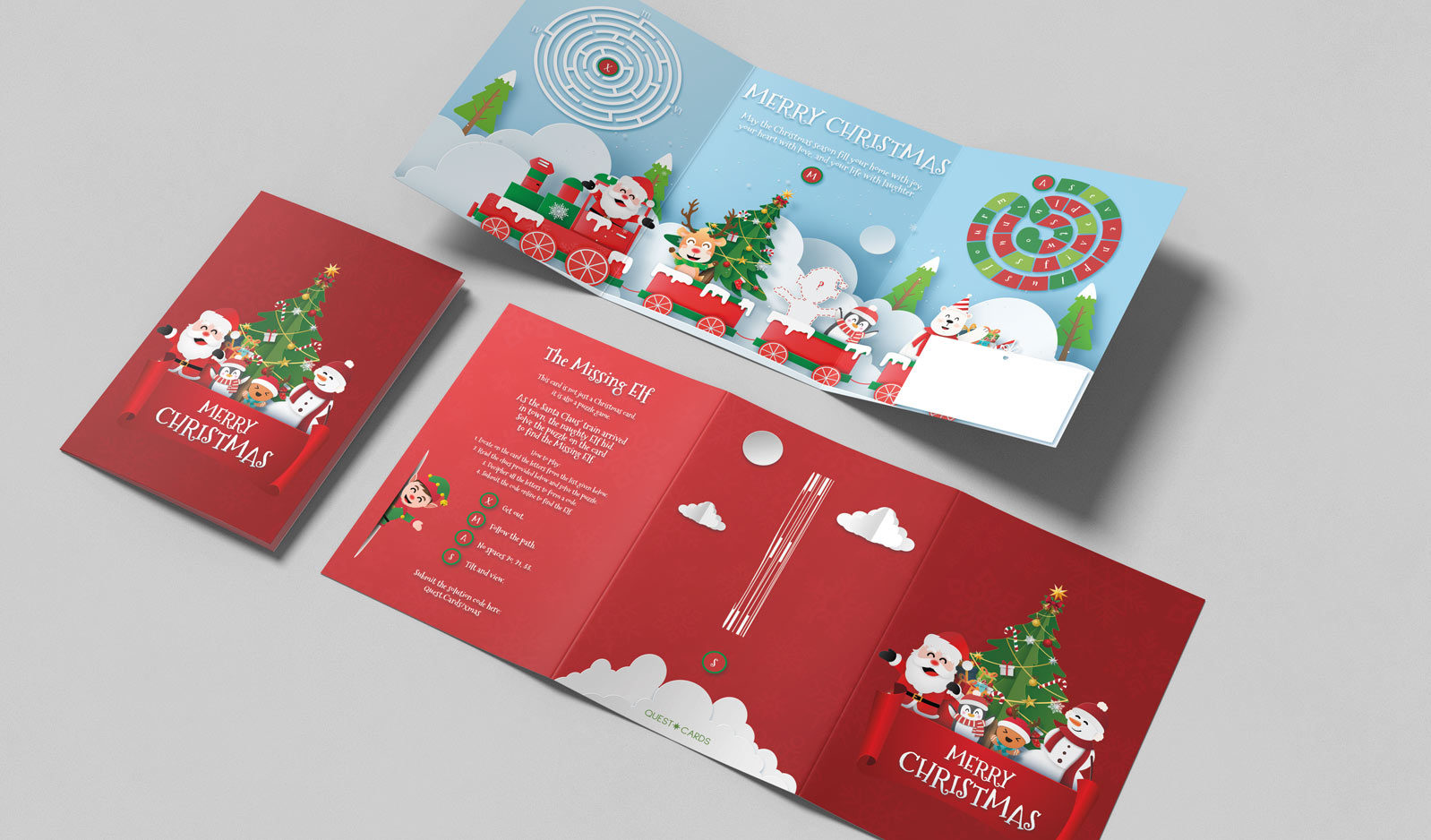 The Missing Elf:
Christmas Puzzle Card
A unique interactive Christmas puzzle card
This card is not just a Christmas card, it is also a puzzle game.
As the Santa Claus' train arrived in town, the naughty Elf hid.
Solve the puzzle on the card to find the Missing Elf.
How To Play
1. Locate on the card the letters from the list given below.
2. Read the clues provided below and solve the puzzle.
3. Solve all the letters to form a code.
4. Submit the code online to find the elf.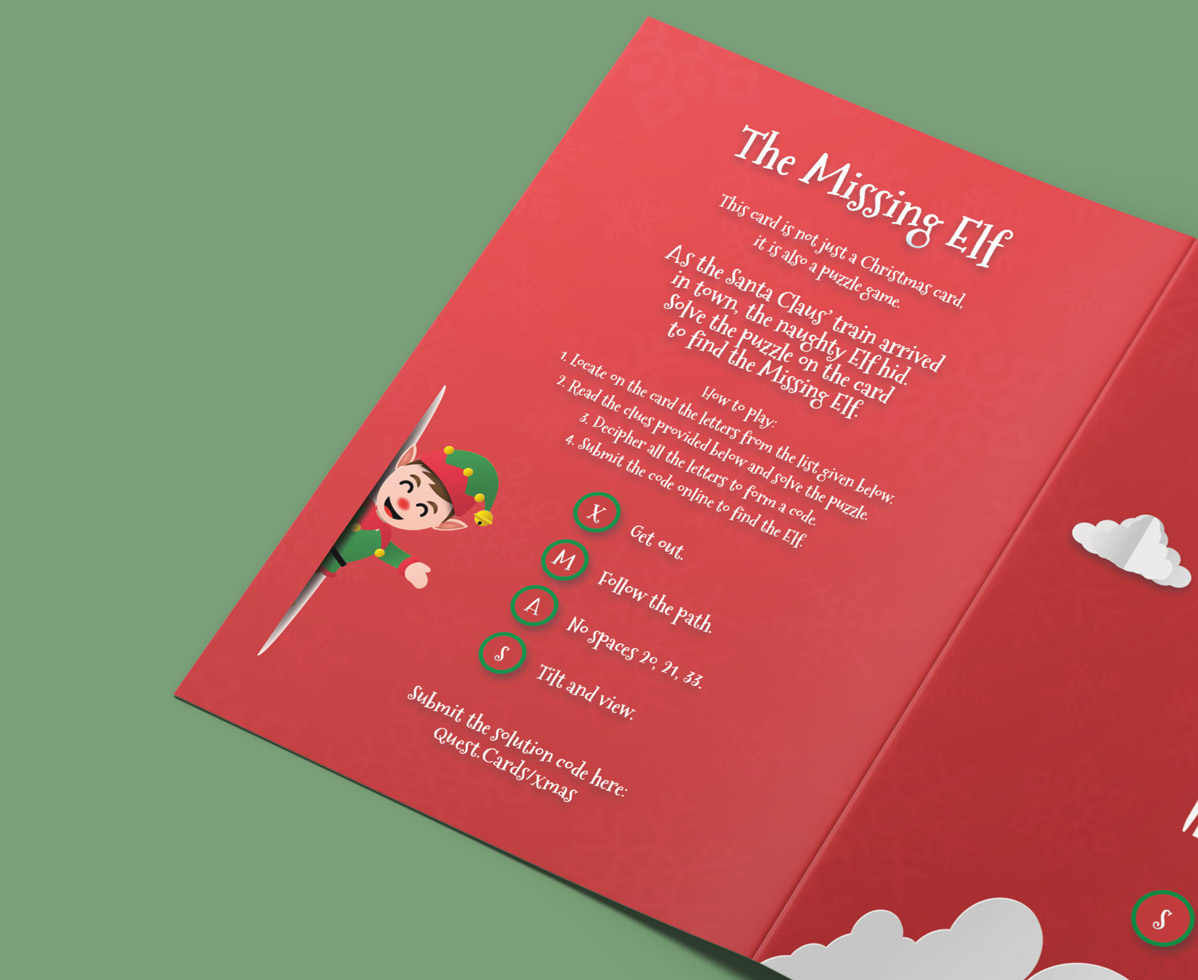 A Unique Christmas Card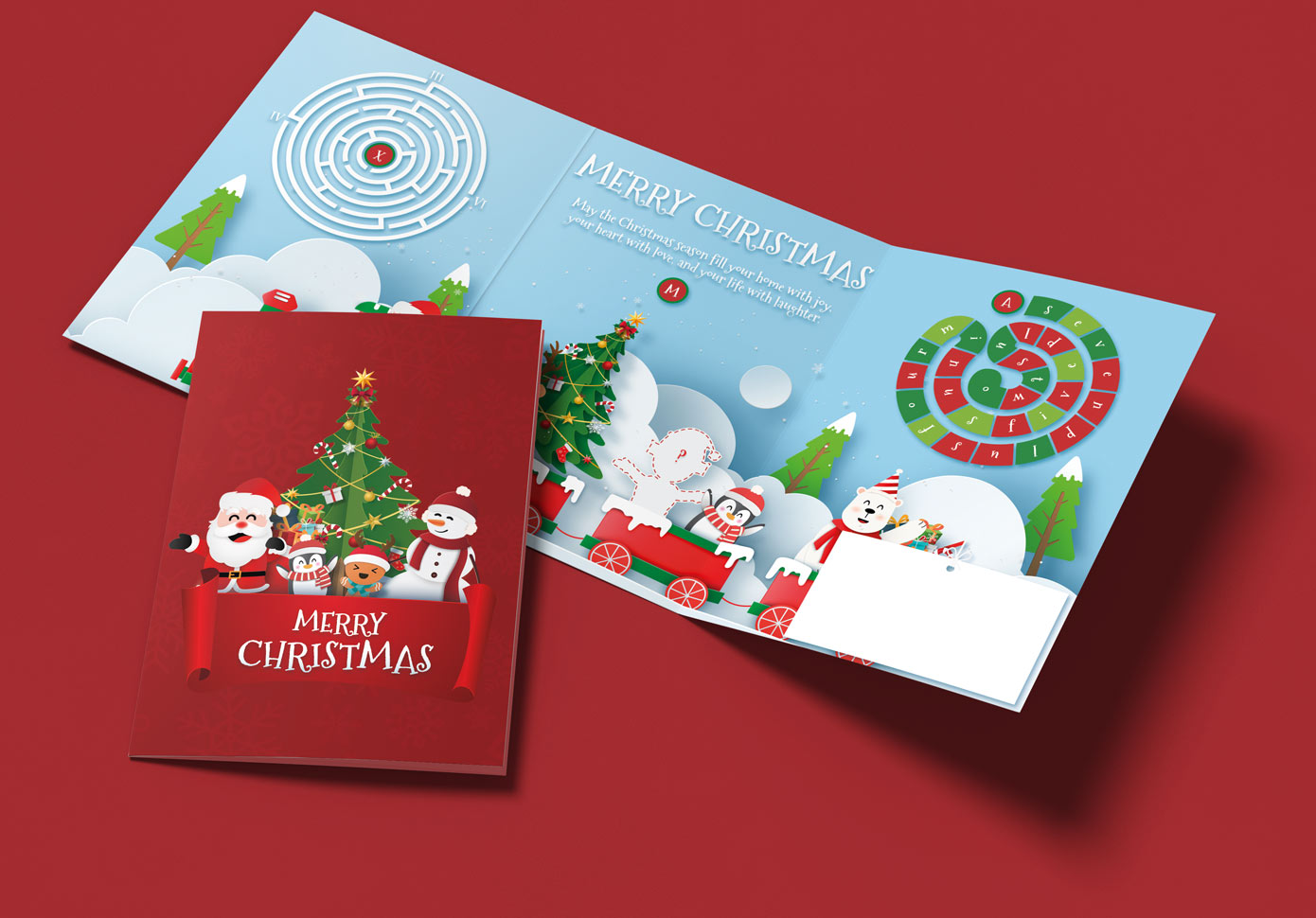 Buy Now
The Missing Elf: Christmas Puzzle Card